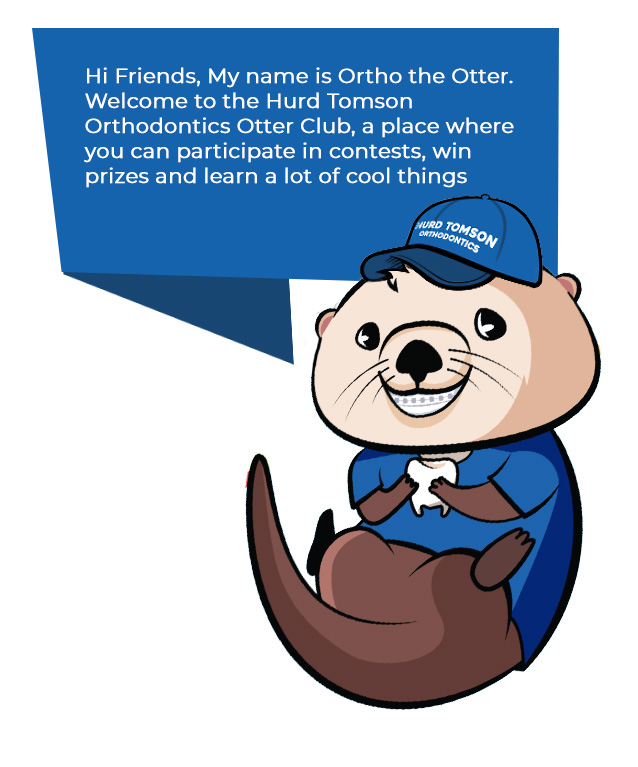 Who Can Join?
For our patients who are not quite ready for treatment and are between the ages of 7-13 and love to have fun, participate in contests and win prizes than Ortho the Otter wants you to be a part of our kid's club.
Why should you Join?
Otter Club members who have come in for a consult will receive their very own Otter Box filled with goodies picked by Ortho himself just for you, including a personalized Otter Club Badge.
Otter Club members can win exciting prizes through contests and activities posted right here on the Otter Club page.
Otter Club members will have the opportunity to learn cool and interesting things about teeth and braces.
Otter Club members will receive their very own Otter Mail.
Please add your Secret Otter Club Membership Number (example: Otter123) and
password (example: Otterpass123) to see all the fun that the Otter Club offers!